PRINCIPAL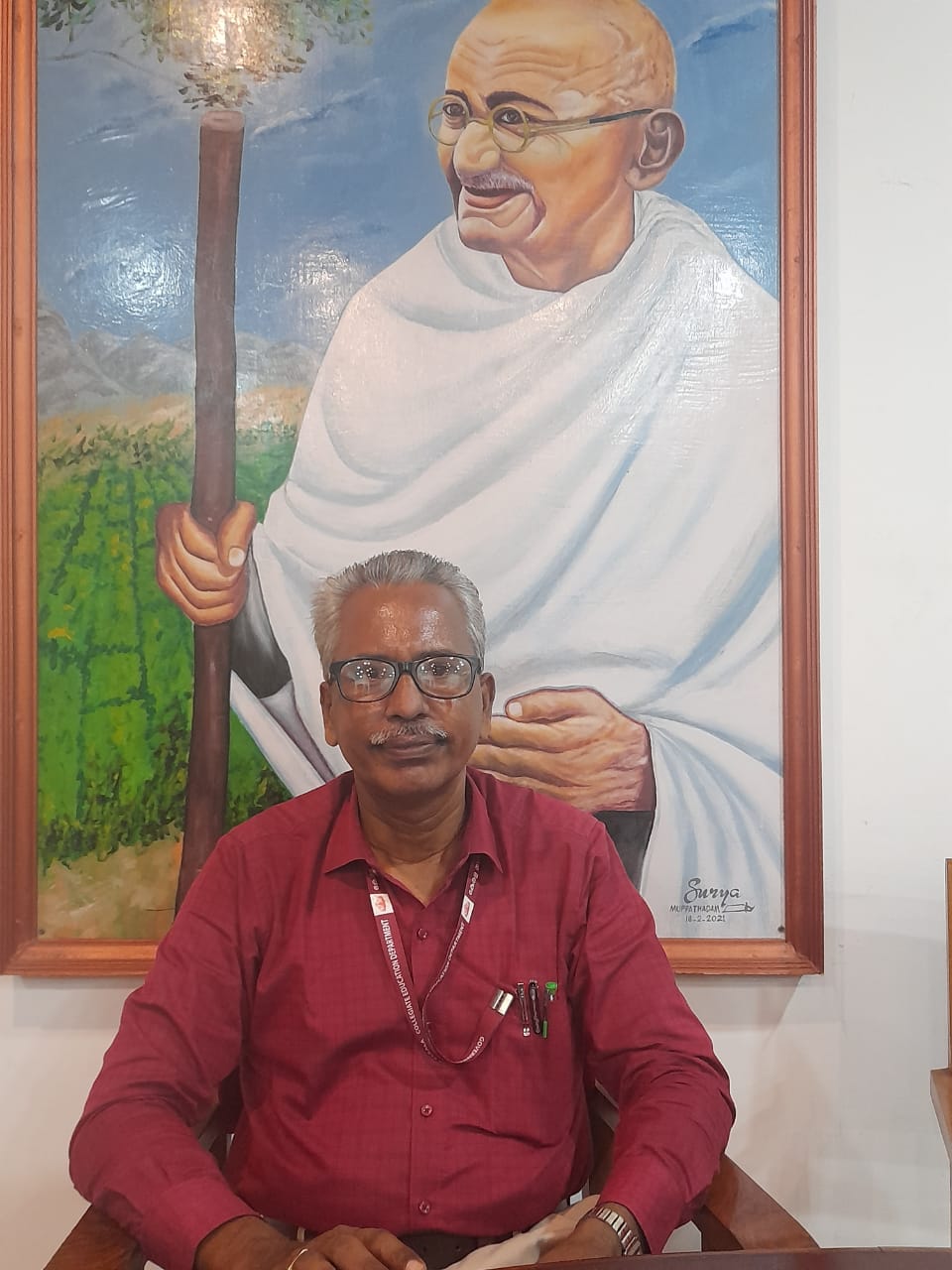 Dr. Anil V
Special Grade Principal
principal@maharajas.ac.in
Principal's Message
Welcome!
One among the pioneering educational institutions of Kerala, Maharaja's College, Ernakulam, is a proud inheritor of a legacy of unparalleled grandeur and eminence. Recognized as a college with potential for great excellence, the college continues to scale new heights of glory in curricular and extra-curricular activities.
I deem it a great privilege to be a part of this prestigious institution which has etched an indelible stamp on the educational contours of Kerala. Upgraded into a college from a High School in 1875 in response to the rising demand for higher education, the college has traversed many a milestone to win acclaim as a "college with potential for Excellence" by the UGC. Today, Maharaja's College offers postgraduate and graduate courses under 21 departments. A variety of courses ranging from music to physics, English to Sanskrit, chemistry to statistics, philosophy to botany are taught here with equal expertise and elan.
Maharaja's College, Ernakulam, has made immense contributions to the intellectual, social and political rubric of our state. Many a student, fuelled by the ardour and inspiration received from this campus, has emerged as a trailblazer in various avenues of socio-political activities.
The college aims at providing opportunities to foster the wholesome development of our students by catering to their multifarious needs. They are encouraged to attend seminars, workshops and talks on vivid topics including human rights, gender, health, technological advancements, environmental issues, etc, so as to widen the horizons of their thoughts beyond the borders of the prescribed syllabi. Literary and arts festivals are conducted in order to promote the intellectual aspirations of the gifted students. Debates and speeches are organized to transform students into confident individuals who can articulate their minds with clarity. We also lend our whole-hearted support to those students who excel in sport like hockey, cricket, football, weight-lifting, wrestling, body-building and cycling.
The college, chiefly through the activities of the NSS unit, endeavours to create an awareness of environmental issues. We have initiated many campaigns to ensure that the campus will gradually become plastic-free in the months to come.
The admission of transgender students into the campus is a path breaking practice that would undoubtedly go a long way in ensuring the inclusivity of an unfairly marginalized section into the mainstream society. Interacting with the transgender students has brought about a perceptibly positive outlook in the campus.
In a world which is still fragmented by the narrow domestic walls of caste, creed, gender and wealth, it becomes imperative that the educational institutions seek for and implement actions that inspire the young minds to transcend the same. I am happy to say that Maharaja's College provides the much-needed space where the students can discover their individual identities and also learn to respect and value the identity of their fellow beings.
As Mahatma Gandhi says "Happiness is when what you think, what you say, and what you do are in harmony". Let us strive towards the day when we can mould our youngsters into happy individuals who radiate an inner harmony that encompasses the whole world as one.